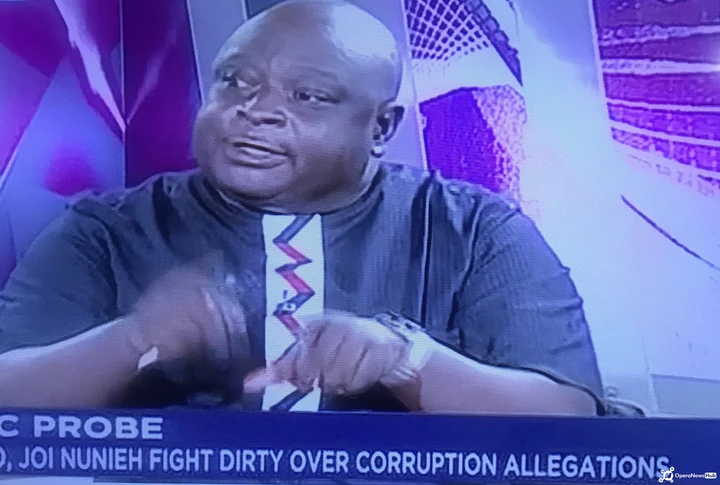 According to Babajide while speaking on a weekly edition of Journalists Hangout on TVC news. Babajide said " The woman Nunieh started talking about the substance, and instead of Akpabio to address the main issue, he went dirty and said the woman married Four husbands, the woman then decided to talk about her sexual harassment with the Minister.
I feel Akpabio has decided to leave the main issue, and engaged the woman Joi Nunieh in a dirty fight which is not what we Nigerians wants to hear, we want to know how you spend #80billion between January and May for Gods sake. This is a lot of money in just 5months.
Mr President should please come out, and descend on these commission because your administration is based on anti corruption war.
I feel Akpabio and all the parties involved should step down to allow proper investigation takes place.
What is our own with four husbands that the woman married, when you are supposed to defend the allegations against you. Mr President should come out now before it degenerates more than these, they are putting us to shame as a country. It is very unfortunate and tragic for people of such caliber to engage in dirty fight on the pages of newspapers.