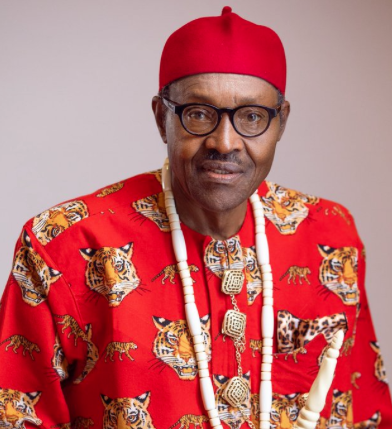 President Buhari
SEVERAL years after former National President, Pastor Ayo Oritsejafor pioneered the call for self defence among Christians in the North when they came under attack by terrorists, more Christian leaders are now urging Christians in the region to defend themselves.
After recent spate of "systematic geno-cide" in parts of Plateau State, the Pre-sident of Evangelical Church Winning All, ECWA, Rev. Stephen Panya Baba tearfully urged Christians in Plateau State not to fold their hands any longer.
"What is annoying is that the security people will wait for the destruction to happen and when the Fulani Herdsmen have left and our people sum up cour-age to come out in self-defense and protect the community from further attacks, that is when they are arrested as the aggressors. It's very painful," the ECWA President opined.
Angered by such ugly development, he said: "If the government cannot protect its citizens, I don't think self-defense is a crime. One way or the other, he should at least help the people in pro-tecting themselves reasonably. That is really the problem we are facing hon-estly. We are praying and asking for divine intervention."
According to him, "the Christ spirit in every Christian does not propel us for revenge not to talk of being attackers. That is the truth. The real problem is that security is in the hands of the Fed-eral Government. Self-protection is what I think we need to fight for, but when elders like General T.Y. Danjuma retd, and other talked of self-defense, they were criticized.
"But Nobody is talking of alternatives available to these unarmed farmers. Should they just sit down until they kill all of us? What else can the elders do except to advise people to protect themselves? The minimal effort at self-protection is now abused and misused and turned against the people and they are labeled as aggressors, and that is really terrible," he lamented.
The ECWA president maintained that as believers "we will keep crying to God to have mercy on us and to deal with these people in His own way. Somehow we just believe when God arises, He will uproot the people behind all these evil and deal with them in His own way.
"Primarily this is our method of warfare, crying out to God and calling upon Him to intervene. This is a big challenge to our Christian faithful because we can only pray and God will deal with people that are unrepentant. All of us are just surviving by the grace of God," he stat-ed, noting that the terrorists who per-petrate the evil are terribly inhuman and wicked.
APC deserves re-election in view of its achievements — Buhari
Also speaking, the chairman of CAN in the 19 Northern States and Abuja, Rev. Yakubu Pam described the ongoing mayhem in the Plateau especially the Plateau North Senatorial District as "genocide, you can call it a systematic genocide.
"I will also say that the people do it, it's like they already know the timing, when all political leaders are engaged in their barbaric primaries. It's a well-planned exercise," he stated, noting however, that the military, the police and the Operation Rambo are doing their best and have made some arrests here and there.
"I understand that some of the key people in the Fulani side have been arrested. Let it not just be the arrest, let them see that they are prosecuted. All ears are being opened to the point that these people are being followed to the point that justice is taken," he said, appreciating the efforts of the security forces arresting some of the personalities that they have arrested.
"We will follow it up to make sure there is justice. There are also calls from the Fulani leaders asking for dialogue. Some of them who are good are also getting worried about the situation that is going on," Pam further stated.